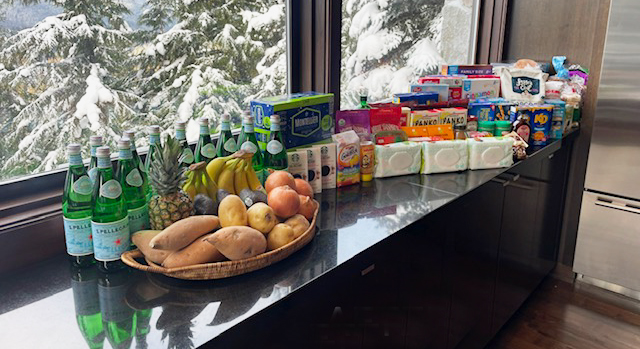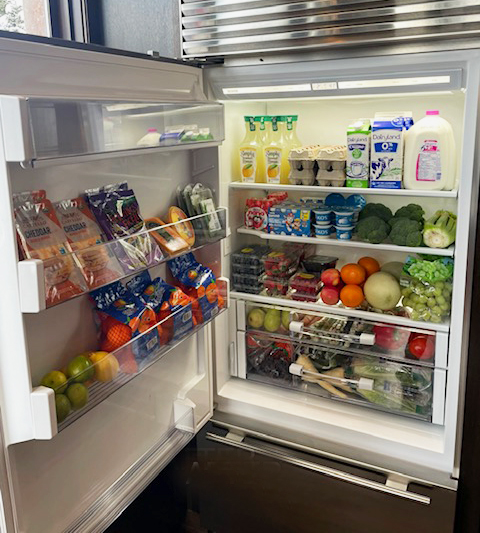 After your fun day surrounded by mountains, or your long day of travel, what a relief it is to arrive to your Whistler home with your kitchen already nicely stocked with the items you've ordered.
Your order items are carefully put into the residence refrigerator and

in the kitchen. They are curated for your convenient selection and

ready use.
Shoes are removed at entrance door. Or, shoe covers will be used.
Delivery boxes are never set on furniture, kitchen island or

countertops. Delivery boxes are only set on floors.
Order items are never set on floors.
Our professional shoppers and delivery personnel have FoodSafe

Level 1 certification. They frequently disinfect their hands.
Advise us who your Property Manager is, for our access

arrangements.
Your order Curated In Home is an additional $30